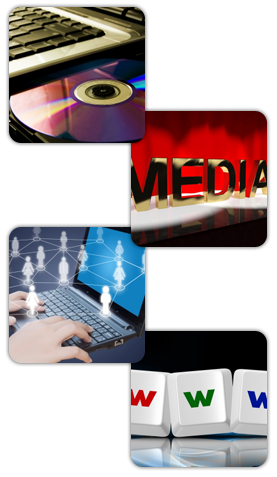 Amplus Innovations offers professional media services, including design, video, printing and media strategy to meet or supplement your personal and business aspirations. We will help to formulate ideas and media tools that meet your needs with professional advices on design and presentation of your messages and information.
Video Production
We offer a range of video taping and editing services, catering for your unique and customized needs for capturing precious moments, documenting an event, developing a promotion, or training and coaching. Our producers have more than 20 years as scriptwriter, producers and directors in the media industry, as well as lecturers at Hong Kong Film Academy.
Web Design and Strategy
We offer a wide range of social media marketing services that help you to enhance your customer experiences. We provide both short-term marketing campaign and on-going services to fit your needs. We can help you establishing a professional presence in major media platforms which is essential to your business today.
Printing and Design
We offer a range of creative print and design services for businesses and individuals where you can get the quality printing at a best price. We can bring you a complete array of printing capabilities, from design to delivery and everything in between.
We can:

Consult your media project development and budgeting for proposals
Incorporate effective media components into your multimedia marketing, educational or training projects
Provide comprehensive video production services including video shooting, editing raw footage into a polished video, script writing, caption and subtitling, voiceover, translation and DVD Authoring.
Provide webiste domain name registration, website design and hosting, search engine optimization, social media marketing and integration.
Provide printing services to fulfill your marketing requirements including logos, business cards, banners, brochures, flyers, posters and custom work.
Simple projects can be unique with good planning and coordination. Therefore, contact us well in advance of starting your project. We will schedule a preliminary meeting with you to discuss your needs and expectations. We will follow up with a written proposal and cost estimate.