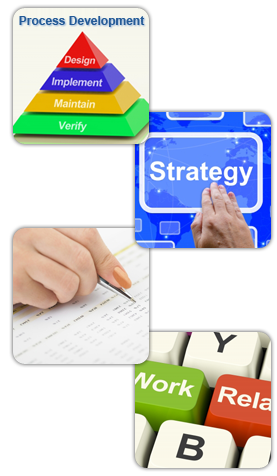 Our business solutions include set up, facilitate and educate - to help our clients achieving industry performance in their operations through best practices and proper application of human and technology solutions. Our professionals are experienced executives leading the management team on various commercial industries as well as not-for-profit organizations. We partner with our clients to:
Effect Positive Change
Amplus Innovations facilitates clear strategies that drive change while fostering innovations with positive impact.
Improve Performance
Amplus Innovations works with our clients to create process of excellence in operations and controls that enable measurement and accountablility while reducing risk and enhancing value chains.
Leverage Technology
Amplus Innovations facilitates the alignment of technology for business advantage and partners with our clients to implement and optimize critical business systems.
We can:

Identify the right problems for our clients
Bring new ideas and processes of excellence
Build and strengthen relationships with our stakeholders
Meet our client's needs
Develop people talents